Posted on: October 28, 2023, 04:03h. 
Last updated on: October 28, 2023, 04:11h.
After the Las Vegas Aces trounced the New York Liberty in the WNBA finals on Oct. 18, series MVP A'ja Wilson used the occasion of a press conference to issue a somewhat threatening personal invite for the team's victory celebration.
"Usher, I'd better see you, Usher," said the star center who led the Las Vegas Aces to the first back-to-back pro sports championship in Las Vegas history. "I'm not playing with you, Usher."
But the celebration came and went last Monday and … no Usher.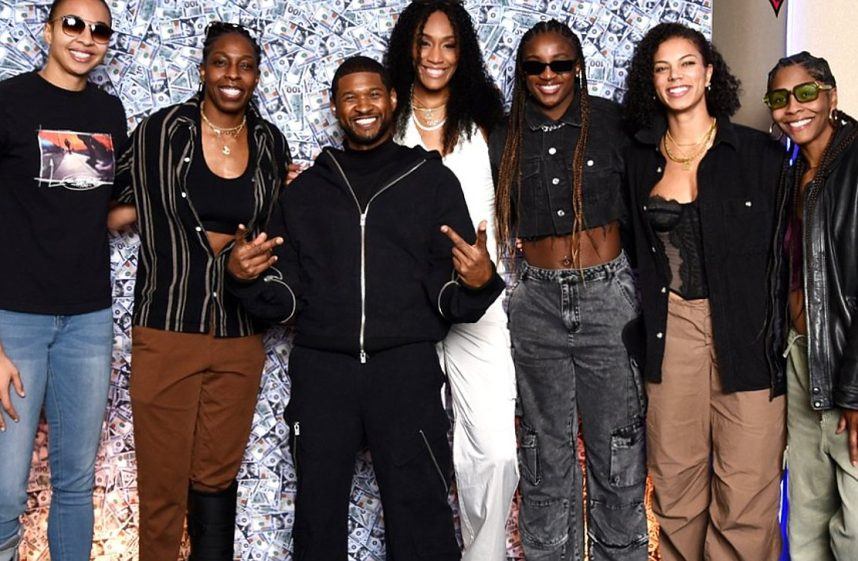 The slight was rectified on Friday night, with the VIP booths at the front of Usher's "My Way" Dolby Live residency at Park MGM crammed with Aces players.
When the team began dancing at their seats to the DJ set, the party ended up on stage, with the crowd going wild at Aces guard Sydney Colson in full twerk on all fours.
Check it out…
Later, during his set, Usher serenaded Wilson — which has become his thing — as she sang every single lyric of "There Goes My Baby" along with him him.
Except for the lyrics he changed just for her…
"You know I was checking you out, you was tweetin', and tweetin' and tweetin'," he sang, referring to Wilson's social-media harassment campaign to join Monday's victory rally at  Toshiba Plaza.
On Saturday morning, Aces guard Alysha Clark spoke on behalf of the team, tweeting "Last night was really A TIME! Lol wow. Thank you @Usher for your hospitality and for paying attention to @_ajawilson22 tweets for the last year."