Posted on: September 15, 2023, 08:16h. 
Last updated on: September 15, 2023, 08:16h.
An outage taking at least 50 slot machines out of service at The Venetian on Friday was not the result of a cyberattack, officials with the Las Vegas Strip resort insisted.
At around 2:45 p.m., gaming-floor guests began posting on social media that slot machines were either down or glitching. The outage apparently ended around 4:30 p.m.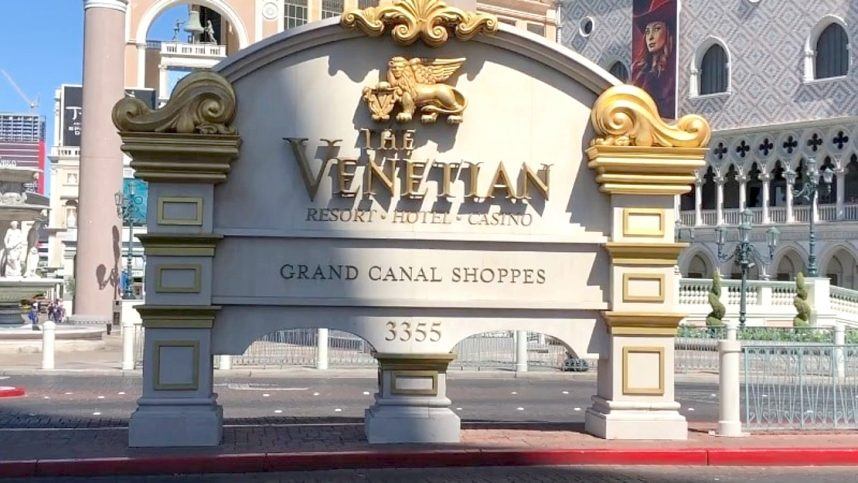 "Today, we experienced a brief outage of some of our slot machines," read a statement from The Venetian to the media. "This was not a cyber-related incident. Slot machines have now been restored and we are working with guests who were impacted."
A normally trivial slot outage at The Venetian, and the casino resort's need to issue a media statement about it, illustrates how on edge every casino on the Las Vegas Strip is about cyberattacks right now. This week, both MGM Resorts International (MGM) and Caesars Entertainment (CZR) admitted being hit by them.
According to KLAS-TV, attendants at The Venetian told guests at the time that the outages resulted from a "system-wide upgrade." Perhaps The Venetian upgraded its system security in light of current events.
Caesars paid a ransom after getting hit by ransomware a few weeks ago, according to a report from The Wall Street Journal, though it stated that the company paid half of the $30 million originally demanded According to a filing with the U.S. Securities and Exchange Commission, Caesars said its breach compromised customer driver's licenses and social security numbers that were part of a customer loyalty program database.
Citing an ongoing investigation, MGM Resorts has yet to confirm what kind of cyberattack it is facing or what customer data, if any, was stolen. However, according to the credit rating firm Moody's, it faces potential revenue losses, litigation, and a big hit to its reputation regardless of the extent of the damage done by the attack itself.
Maybe Not Now, But Then…
The Venetian was the target of a cyberattack in February 2014, back when it was owned by billionaire Sheldon Adelson.
The attack had no financial motive and was apparently orchestrated to punish Sands' CEO and largest shareholder for comments he made in a panel discussion at Yeshiva University the previous October. During that discussion, Adelson suggested that the U.S. should detonate a nuclear bomb in the Iranian desert if Tehran continued its nuclear program.
According to former U.S. Director of National Intelligence James Clapper, the Iranian government was behind the attack.
Adelson died in 2021. A year later, his family sold the casino resort and its sister property, The Palazzo, to its current owner, Vici Properties. It is operated by Apollo Global Management.