Posted on: May 6, 2023, 05:50h. 
Last updated on: May 6, 2023, 05:53h.
What began as a surprise 34th birthday party thrown by Usher for fellow singer Chris Brown at a Las Vegas skating rink ended up, reportedly, with a surprise melee and injuries for Usher. Multiple reports say Usher and Brown — who are both in town to perform at Saturday's Lovers & Friends Festival — got physical over singer Teyana Taylor's presence at Skate Rock City for the event.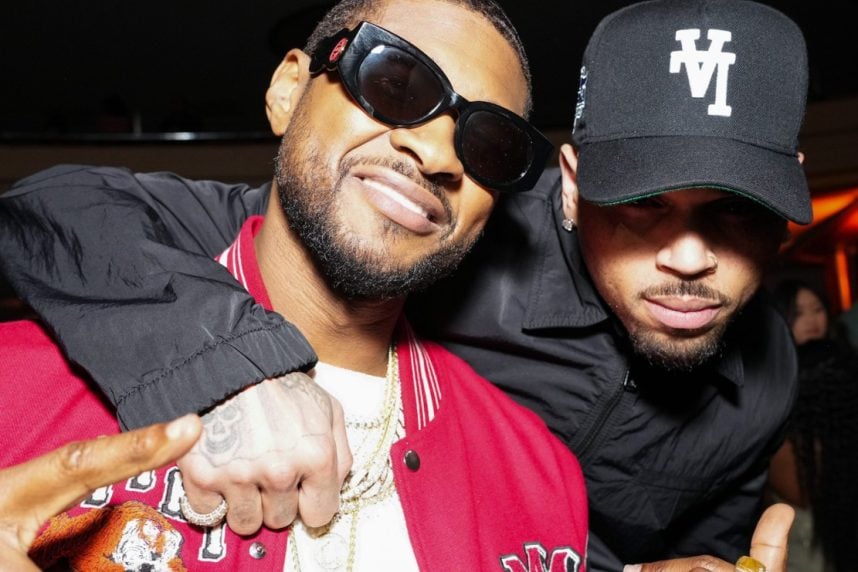 According to TMZ, the beef stemmed from a canceled appearance by Brown at last year's American Music Awards. The singer was supposed to perform a tribute to Michael Jackson's "Thriller" that he had rehearsed  for weeks. However, the segment was cancelled for unknown reasons. Taylor apparently had a hand in producing it.
Hate in This Club
According to TMZ, Brown confronted Taylor about the incident but she ignored him. This infuriated Brown, who demanded that she leave and that Usher help him kick her out. After Usher refused and stood his ground, Brown reportedly called him a "coward" and left the rink with his crew.
TMZ posted the following video, taken just as the celebration took a wrong turn…
Eyewitnesses told TMZ  that Usher went after them, boarding Brown's tour bus and later emerging with what appeared to be a bloody nose.
Usher remains confirmed to perform at Lovers & Friends, despite his injuries and despite the presence of Brown on the bill. As of this writing, it is not clear whether Brown will perform. Neither Usher, Brown, nor Taylor have publicly acknowledged the altercation.
Usher and Brown have been close friends for years. Last year, Usher brought Brown up to join him for a song during his "My Way" residency at Park MGM. Presenting him with flowers in a viral video, Usher told Brown: "You a great. You're a legend. We love you and we gonna continue to keep lifting you up, bro."