Posted on: June 27, 2023, 06:19h. 
Last updated on: June 27, 2023, 06:19h.
Super Group (NYSE: SGHC) stock was added to the Russell 2000 Index as part of the annual, broader rebalancing of FTSE Russell equity gauges.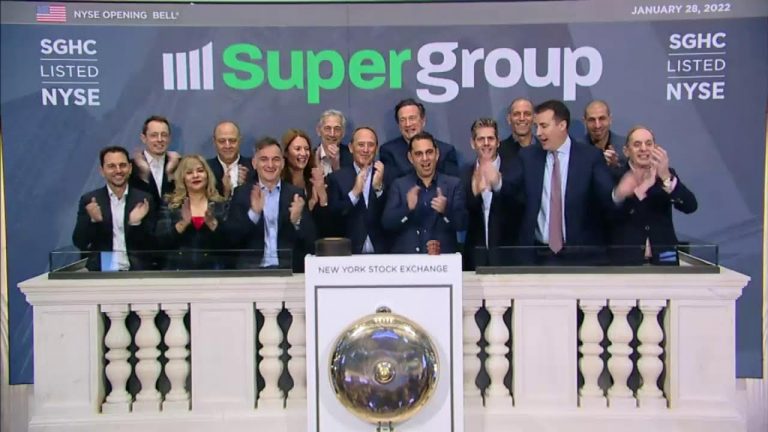 The Russell 2000 is one of the world's most widely followed small-cap indexes. Small-cap stocks are generally defined as those with market values of $250 million to $2 billion. Super Group fits that bill as it closed today with a market capitalization of $1.41 billion.
We are excited to join the Russell 2000 Index," said Super Group CEO Neal Menash in a statement. "We believe that this milestone as a public company will enhance our profile with investors as we work towards optimizing our global footprint in the online sports betting and gaming industries while maintaining our profitability."
As a result of its addition to the Russell 2000, Super Group stock was also added to the broader Russell 3000 Index. The sportsbook operator didn't say if it's also being include in the Russell 2000 Growth or Value gauges.
Super Group Stock Waiting on Russell 2000 Benefits
In many cases, stocks rally on news of inclusion into widely followed indexes because active managers and passive funds that follow those benchmarks need to buy the newly added equities.
As of yet, Super Group hasn't enjoyed such a bump. In fact, shares of the Betway parent are lower by 27.71% over the past week. That includes a 20.68% slide on Monday — the day the gaming company revealed it's joining the Russell 2000. The stock closed at $2.87 today, or barely more than half its 52-week high of $5.67.
Super Group is more than a year removed from its debut as a public firm, following a merger with a special purpose acquisition company (SPAC). With shares of so many deSPACed companies faltering, including several in the gaming industry, Super Group hasn't been immune to that trend. The stock has shed more 36% over the past 12 months.
Investors punished the stock as the company struggled to gain adequate market share in the fiercely competitive US sports wagering arena.
Wall Street Mixed on Super Group Stock
Currently, four analysts cover Super Group with one rating it a "buy" and the other three calling it a "hold." There's more enthusiasm on the price target side as the consensus forecast is $5, or 74.22% above today's closing print, but that could be a symptom of analysts being late to cut that forecast as the stock slumps.
Super Group isn't richly valued, but some analysts aren't overly enthusiastic about the company's near-term growth prospects, indicating a lofty multiple may not be warranted. The firm also controls iGaming entity Spin.
"The group is licensed in multiple jurisdictions, with leading positions in key markets throughout Europe, the Americas, and Africa," according to the statement.