Posted on: June 21, 2023, 08:19h. 
Last updated on: June 21, 2023, 09:04h.
Las Vegas lawmakers gave cannabis users two great excuses to light up in celebration this week. Nevada state regulators conditionally approved the first two cannabis consumption lounges for Las Vegas. Also, the Las Vegas City Council passed an ordinance making it more difficult to run a fake dispensary.
On Tuesday. Planet 13 and Thrive Cannabis Marketplace — which are both licensed dispensaries currently operating just off the Strip — received unanimous conditional licenses from the Cannabis Compliance Board (CCB) to add consumption lounges.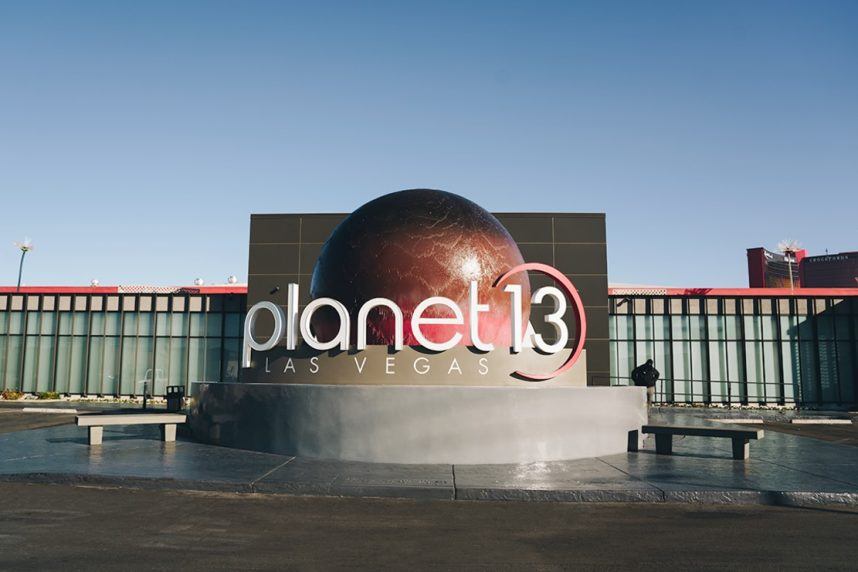 Neither lounge has set an opening date, though Thrive, which plans to open one at 2975 S. Sammy Davis Drive, hopes to do so before the MJ Biz Con marijuana business convention in late November.
Clark County must also approve a zoning review for the physical alterations made to Planet 13, since the dispensary is pondering several possibilities for the lounge — including a nightclub that serves pot instead of alcohol. That approval could take several months. Also, all new lounges must pass a final inspection, following lounge construction, by the CCB.
Up and down the state, 40 more cannabis applicants are expected to receive conditional licenses in the coming months.
Why Lounges Matter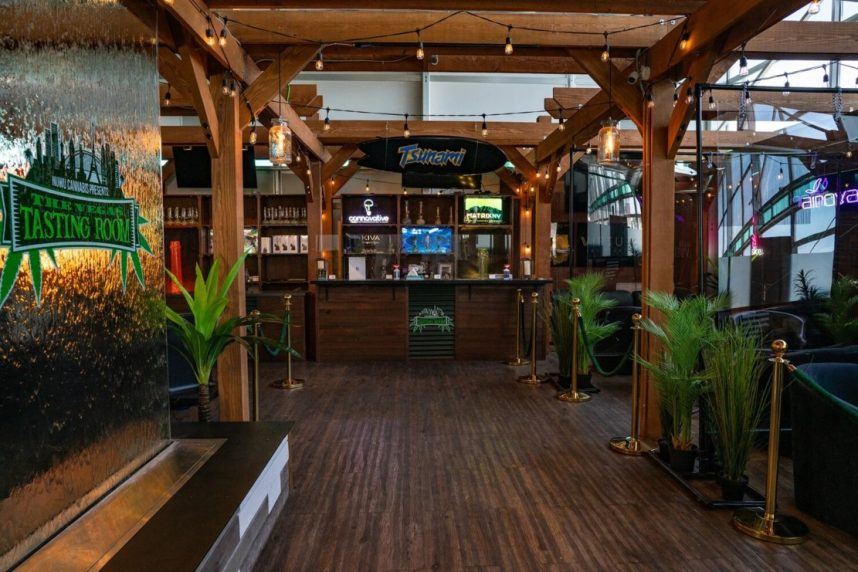 Though cannabis for recreational use became legal in 2017, and the first recreational dispensaries opened a year later, various laws still prevent smoking or vaping on the street, in hotel rooms, or in cars.
Cannabis lounges, also known as cannabis cafes, provide users with a legal and safe place to smoke or vape while enjoying a social experience analogous to cigar bars. The Nevada legislature legalized them in 2019, but the regulatory red tape has been frustrating to wait out.
Technically, one cannabis lounge has been operating in the Vegas Valley since 2019, but that's only because of a loophole. The Vegas Tasting Room opened at the NuWu Cannabis Marketplace dispensary, five miles north of The Strip, in 2019. It has circumvented regulatory approval by being located on tribal land.
Second Green Cannabis Light
The fledging legal industry scored a second victory this week, when a proposed ordinance targeting phony cannabis dispensaries was passed Wednesday by the Las Vegas City Council.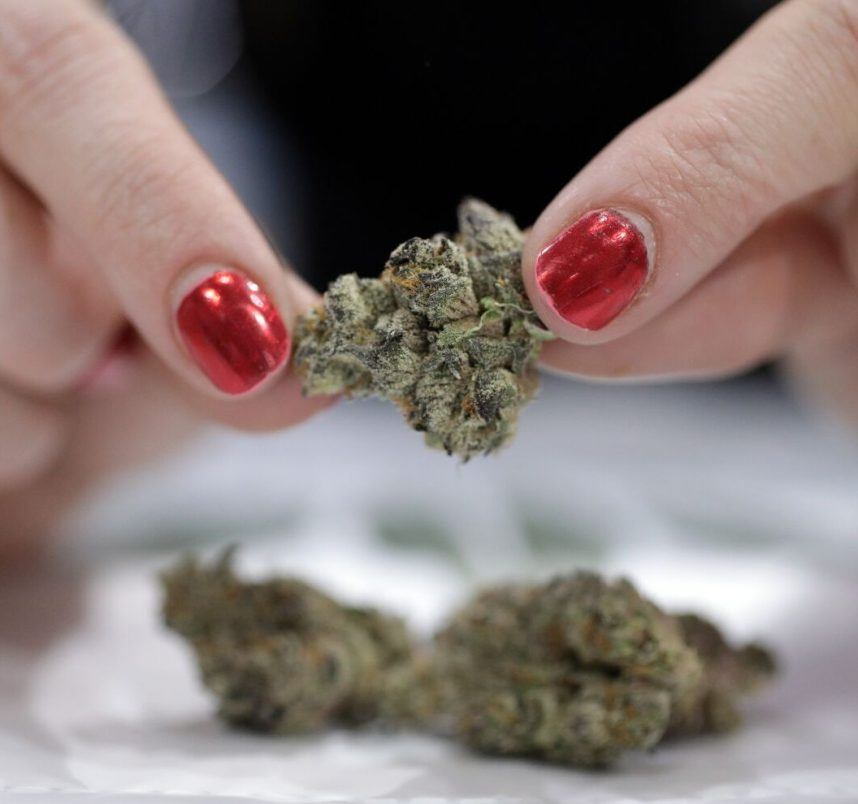 These dispensaries attempt to pass off hemp as cannabis. Though the two are the same plant, cannabis contains greater than .03% THC, the compound that gets people high. Hemp contains only CBD, which doesn't. Worse, it can possibly contain synthetic marijuana.
"You walk in and there's flower in jars, there are big security guards, and they're charging the same prices, but there's no THC listed on the product," Layke Martin of the Nevada Cannabis Association told Casino.org.
Due to a loophole in the 2019 Farm Bill that allows unlicensed dispensaries to sell hemp, Martin said, these stores scam, and may even harm, their uninformed customers.
"There's no telling what's in their product," she said.
The new ordinance require stores to display foot-high signage at the entrance, stating, "this location is not licensed to sell cannabis." Other inside signage must show the actual THC levels of various products, stated on a certificate of analysis issued by a licensed lab.
By law, the THC level must be below .03%.