Posted on: April 14, 2023, 05:05h. 
Last updated on: April 14, 2023, 05:05h.
Oregon's Democratic governor, Tina Kotek, said Thursday she opposes the Coquille Indian Tribe casino planned for the city of Medford in the southwest of the state. She also believes tribal operators should be limited to just one casino each, even though that ship has already sailed.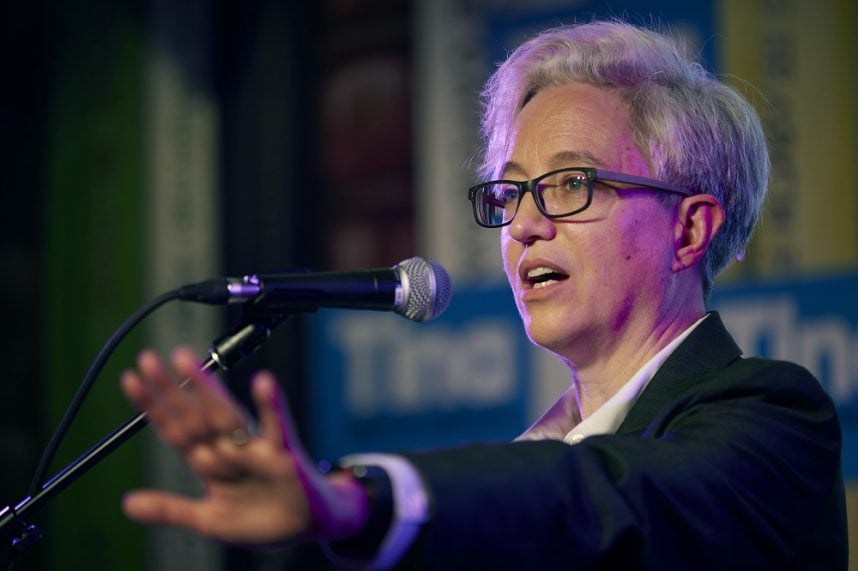 In a letter to the Oregon Tribal Chairs, addressed to all eight federally recognized tribes, Kotek said she feared the proposal would "not only lead to the expansion of gaming in that area but would create many more concerns about the expansion of gaming statewide."
Kotek added that throughout her legislative career and campaign for office, she has always been clear that she is against all gaming expansion.
My policy on Tribal gaming facilities maintains the status quo from past governors, i.e., good faith bargaining between sovereign Tribes and the State on one gaming facility per tribe on reservation land," she wrote.
The Confederated Tribes of Coos, Lower Umpqua and Siuslaw Indians has two casinos located within two different counties, the Three Rivers Resort in Florence and the Three Rivers Casino in Coos Bay.
'Zero Authority'
The Coquille Tribe, which owns the Mill Casino on reservation land, also in Coos Bay, has harbored plans for a modest class II gaming venue in Medford since 2011.
In 2013, it applied to the Department of the Interior's Bureau of Indian Affairs (BIA) to have land earmarked for the facility taken into trust, a prerequisite for Indian gaming. The tribe has been sweating on a decision ever since.
To qualify, the Coquille must demonstrate, among other things, that it has ancestral ties to the land in question.
The BIA may consider the stance of local communities, governments, nearby tribes, and state governors when it makes its decision. But ultimately, Kotek has no final say in the decision, which is up to the federal government, as the tribe emphasized in a pointed news release Thursday.
The governor has zero authority in this matter, and she should stay out of it," said tribal Chair Brenda Meade.
"We had hoped that this governor would respect federal law and the economic development rights of Indian tribes. But it's no surprise that the boss of Oregon's biggest gaming enterprise wants to lock out competition," she added.
Lottery Gripe
Oregon's tribes have been critical of perceived expansion of the state lottery, which includes the introduction of sports betting under Kotek's predecessor, Gov. Kate Brown.
But several tribes also oppose the Coquille expansion plans, including the Cow Creek Band of Umpqua Tribe of Indians.
The Cow Creek owns the Seven Feathers Casino Resort in Canyonville, 70 miles from Medford. It claims the Coquille venue would sap at least 25% of its profits.