Posted on: July 23, 2023, 06:50h. 
Last updated on: July 23, 2023, 06:50h.
The Open Championship was a bit of a yawner Sunday, as American Brian Harman began the day with a five-shot lead at Royal Liverpool and never looked back.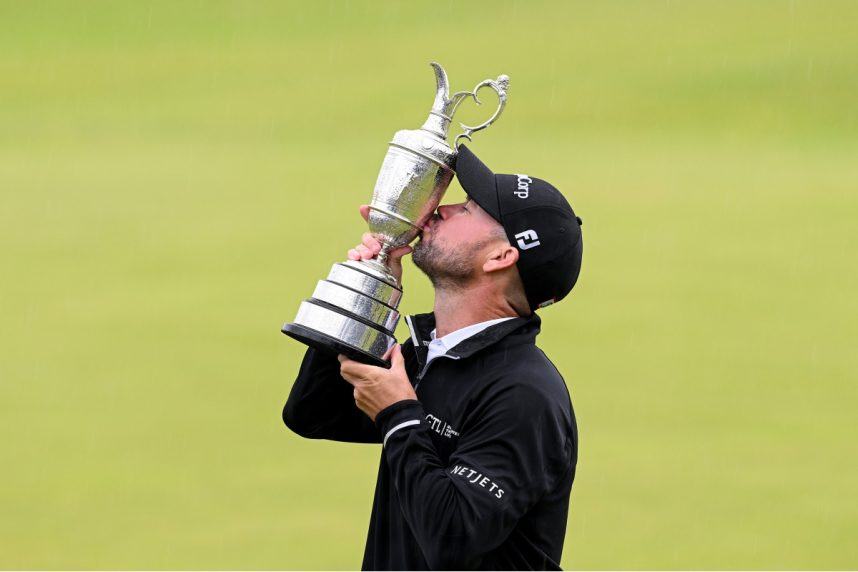 Harman, a 36-year-old PGA Tour journeyman who had never won a major in his career and had only won twice on Tour before this week, was certainly a pre-tournament longshot.
Most sportsbooks had him around 100/1 or longer, with PointsBet putting the Georgia native at 150/1 before last Thursday's opening round.
BetMGM told Casino.org that Harman was at 125/1 before he teed off at Hoylake. Harman was responsible for just 0.9% of the book's tickets and 0.7% of the overall money wagered on the fourth and final golf major of the year.
Harman Unflappable
On the biggest day of his career, many wondered if Harman would be able to keep his nerves in check and continue his steady play.
After the world's third-ranked player put up a record 63 at Royal Liverpool in a Saturday moving day charge, Jon Rahm — despite being six back — likely caused some disrupted sleep for the overnight leader. And Cameron Young, the 2022 "Golfer of the Year" who won at St. Andrews a year ago, sat just five back after a Saturday round of 66.
Sportsbooks said the pre-tournament bets they did take on Harman were relatively small, with most being under $10. But Harman moving into the lead early Friday after following Thursday's -4 opening round of 67 with a -6 round of 65 cut into their profits, as in-tournament bets poured in on the leader.
While the books kept all of the outright money on the pre-tournament favorites, including Rory McIlroy, Scottie Scheffler, and Brooks Koepka, oddsmakers paid handsomely for the bets that came on Hartman heading into the weekend.
Before Saturday's round in which Harman also held a five-shot advantage over fan favorite Tommy Fleetwood — an English native — Harman still was still at +125. A $100 bet on that line won $125.
It was only after Saturday's round that books finally believed Hartman would win and moved his line to -225 (implied odds of 69%). The same $100 bet now netted just $44.44.
Unlikeliest Champion Golfer
Brian Harman has played on the PGA Tour for a dozen years dating back to 2011. He won in 2014 at the John Deere Classic — then a precursor of The Open Championship that attracted a strong field by offering to fly Open players overseas following the conclusion of the tournament.
Harman won again in June 2017 at the Wells Fargo Championship. He then went six years without a victory. During that time he competed in 167 tournaments without a win. But since 2017, Harman's 29 top-10 finishes topped any other player who also hadn't won during that span.
Harman finally got things done on Sunday at Hoylake. Padraig Harrington, a two-time Open Championship winner and a forthcoming member of the World Golf Hall of Fame, wasn't so surprised.
Sometimes we see somebody leading a tournament and you kind of go, 'Oh, is he going to hang on?' I don't think that's the case with Brian Harman," Harrington said before the final round. "Nearly every day he goes out on the golf course he's playing with a chip on his shoulder."