Posted on: October 27, 2023, 07:18h. 
Last updated on: October 27, 2023, 07:18h.
It's widely believed that prospects are dim for passage of sports wagering initiatives in California in the 2024 election cycle, but two proposals seeking to again put the matter before voters in the largest state emerged Friday.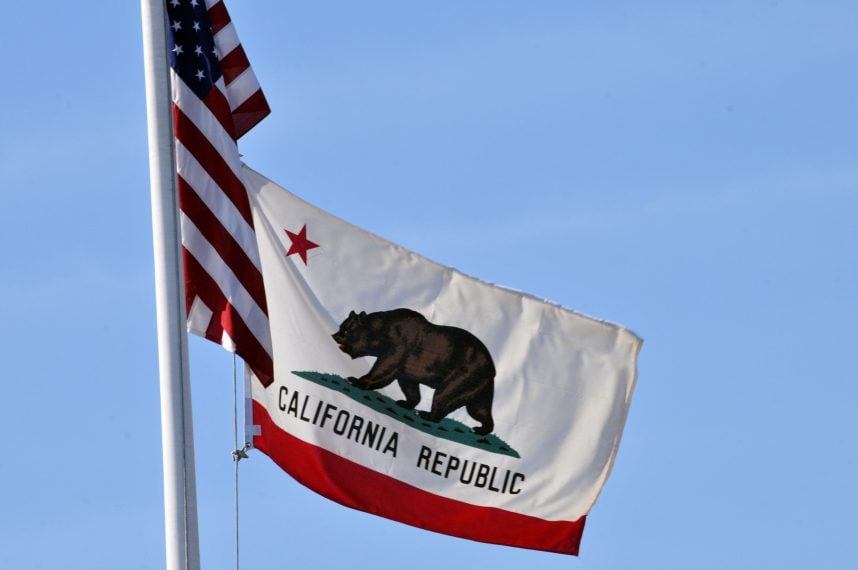 A filing with Attorney General Rob Bonta's (D-CA) office for The Sports Wagering Regulation and Tribal Gaming Protection Act was signed for by Ryan Waltz and noted that media and public inquiries should be directed to Reeve Collins. Collins was co-founder and chief executive of Pala Interactive, the online gaming arm of the California tribe of the same name. However, the 40-page filing makes no mention of the Pala Band of Mission Indians.
Boyd Gaming acquired Pala Interactive last November for $170 million in cash. For now, it's unclear who Waltz is and what his ties to California tribal gaming are, but in the filing with the Attorney General's office, he confirmed that he is registered voter in the state.
Earlier this month, reports surfaced that Pala Chairman Robert Smith had been in talks with other tribal leaders in California regarding resuscitating a sports betting ballot initiative for 2024, but rumors indicate he was met with resistance. During the 2022 midterm election cycle, Golden State voters soundly rejected sports betting initiatives floated by commercial and tribal gaming operators.
California Sports Betting Filing Uses Familiar Ploys
Owing to its status as the largest state — it was home to 39.24 million people as of the end of 2021 — California is the most coveted of the 15 states that currently don't permit sports wagering.
It's also perhaps the toughest landscape for outside sportsbook companies and their political operatives to navigate due to the stranglehold on casino gaming possessed by tribes. California tribal casino operators have exclusivity compacts with the state and they believe that monopoly-esque status extends to sports betting. Hence, they worked diligently and committed over $100 million to defeat Proposition 27 — the commercial gaming sports betting plan — in 2022.
In the new filing, Walz employs familiar tactics, highlighting the contributions of California tribal casinos to state and local coffers while noting that California sports bettors are participating in an regulated black market that could be worth as much as $1 billion annually.
Despite these accomplishments, the future of gaming now increasingly appears to be moving towards the use of online-based platforms and mobile devices with internet connectivity. Unregulated and untaxed sports wagering is and has been occurring throughout California without any consumer or responsible gambling protections," according to the filing.
The document does not point out that California tribal casino operators do not pay traditional income to the state. Nor does it acknowledge that the tribes would like to run the state's cardrooms out of business, which would likely bankrupt some of the towns in which those venues operate and imperil essential services such as 911 and parks.
Filing Plays on Tribal Gaming Experience
The filing also highlights California tribal casino entities as the only operators with the experience necessary to run sports wagering in the state – something that's likely to irk the state's pari-mutuel operators.
"A well-supervised sports wagering system for California must limit sports wagering only to highly regulated, suitable operators experienced in gambling operations, with a proven record of regulatory compliance in the California gaming market," noted the document. "The most trusted entities to safely operate sports wagering in California are Indian tribal governments who have decades of accumulated experience operating in-state gaming casinos."
The only California tribe that runs a casino in a state which sports wagering is permitted is the San Manuel Band of Mission Indians via its ownership of the Palms Casino Resort in Las Vegas, but the sportsbook there is run by Caesars Entertainment's William Hill. That is to say while California have documented experience in running casinos, they have no track record of managing sportsbooks.
What comes of the filing is up in the air. Without the support of California's largest tribal operators, such as Agua Caliente, Morongo and San Manuel, the issue is likely dead on arrival. Currently, consensus in the sports betting industry holds that only Georgia among mid-sized or large states could approve the activity in 2024.