Posted on: May 13, 2023, 05:43h. 
Last updated on: May 13, 2023, 05:43h.
Missouri sports betting legislation in 2023 has been dealt a similar fate as in recent years. After gaining bipartisan support in the state House of Representatives, a bill to allow Missourians to bet on sports legally stalled in the state Senate, with Sen. Denny Hoskins (R-Warrensburg) cited for the impasse.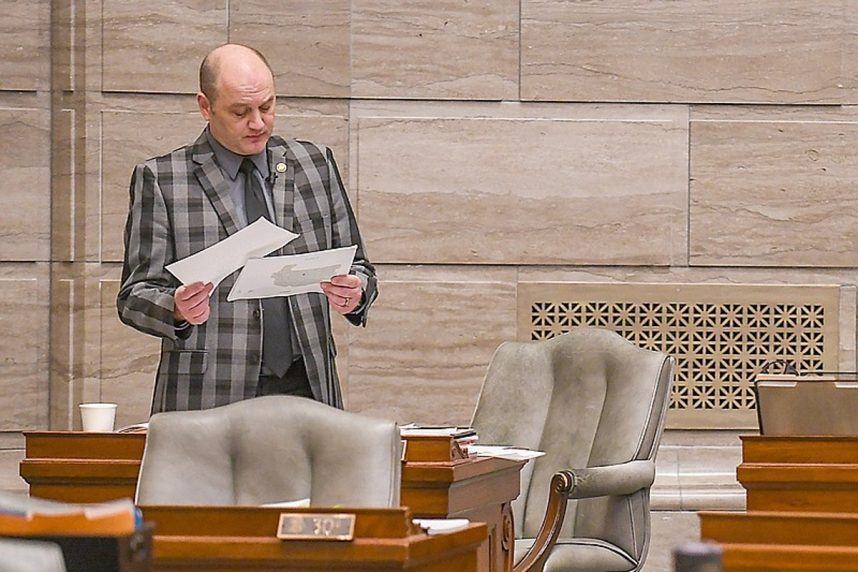 Hoskins says if Missouri lawmakers wish to expand gambling in the Show-Me State, they should also act on skill and video gaming terminals — the controversial gaming machines that have proliferated restaurants and bars. Hoskins is supportive of regulating sports betting but also wishes to create a legal foundation for skill games.
A year ago this month, Hoskins filibustered House Bill 2502 — an act to regulate sports betting — after it gained support in the lower chamber. Hoskins, who previously said he would try "not to be an obstructionist" when it comes to sports gambling this year, flip-flopped on that pledge last week and impeded a 2023 measure to allow sportsbooks into the state.
House Bill 556 — Missouri's 2023 sports betting bill — passed the House in March by a vote of 118-35. Supporters of allowing Missouri to join seven of its eight border states in permitting sports betting had hoped for a different outcome this year.
But Hoskins, who sits on the Senate Appropriations Committee which fielded HB 556 upon its arrival in the Senate, decided to stall the legislation. The Missouri Legislature's final day was Friday, and during a chaotic final lawmaking session, HB 556 remained on the sidelines.
State Lawmakers Bicker
The final legislative day of the Missouri 2023 session saw GOP leaders quarrel about which statutes deserved immediate attention and a vote.
Senate Majority Leader Cindy O'Laughlin (R-Shelbina), at the request of House Republicans, sought to push the sports betting measure to the floor in the final hours of the session. But Hoskins, an ally of Sen. Bill Eigel (R-Weldon Spring) who was at odds with O'Laughlin throughout much of the closing week and is likely to take a run at the governor's office next year, refused to bring the bill to the floor.
O'Laughlin scolded her colleagues by saying the Senate has dire issues it needs to address, and that the political theater must end.
People bring legislation to the floor that they cannot get passed, and then in retaliation for that, they hang up the business of the Senate for hour after hour," O'Laughlin declared. "We're not all running for governor. We just want to do the work of the Senate. We need cooperation from everyone to get that done."
Earlier in the day, Eigel had spent time reading a biography of former President Ronald Reagan after a bill he sponsored that sought to reduce residential property taxes was defeated 26-8 by a procedural vote.
Sports Betting Remains on Hold
Missouri is neighbored by eight states — tied for the most in the US with Tennessee. Missouri's neighbors are Arkansas, Illinois, Iowa, Kansas, Kentucky, Nebraska, Oklahoma, and Tennessee.
All but Oklahoma are home to legal, regulated sports gambling, though operations have not yet begun in Kentucky. Arkansas, Iowa, Illinois, Kansas, and Tennessee also allow online sports betting, meaning Missourians can simply drive across the state border to one of those states and place a legal bet on their mobile device.