Good morning, and welcome to the Indy Gaming newsletter, a weekly look at gaming matters nationally and internationally and how the events tie back to Nevada.
If a colleague or associate emailed this newsletter to you, please click here to sign up and receive your own copy of Indy Gaming in your inbox. – Howard Stutz
---
Less than a month after Nevada gaming regulators filed disciplinary action against Station Casinos over serious glitches in the company's sports wagering system, the casino operator said the matter should be dismissed.
The company is also dumping the system and replacing it with new software.
In an answer to a two-count complaint filed by the Gaming Control Board on Sept. 13, attorneys for Station Casinos and its parent Red Rock Resorts said the company voided approximately 348 betting tickets wrongly issued for events where the outcome was already known.
Neither customers, the company nor the state "achieved any monetary gain or suffered any monetary loss as a result of the ostensible wagering transactions," Station Casinos said in a 10-page response filed with the Control Board on Oct. 7.
The company said it disagreed with the "characterization" of the incidents listed by the regulators, who asked the Nevada Gaming Commission to impose a yet-to-be-determined fine.
"Because the Board cannot cite to a violation of any specific gaming statute or regulation by Station, because Station took actions in defense of the integrity of the gaming industry in order to stymie patrons seeking to game the system, and because there were no economic consequences whatsoever as a result of the ostensible transactions, there is no legitimate legal basis for disciplinary action against Station in this case," Station attorneys wrote.
Still, the company's troubled sports betting system, provided by Stadium Technology Group, is headed to the scrap pile.
Gaming software provider GAN Limited on Friday announced an agreement to build out the sports betting infrastructure for Station Casinos for the company's retail sportsbooks, betting kiosks and the STN mobile app.
GAN announced the deal hours before a planned "investor day" with analysts and shareholders. GAN Vice President of Investor Relations Robert Shore termed the contract a "significant milestone" for the Southern California-based technology provider because it will be its first with a Nevada casino operator. The company currently provides technology for Station Casinos' free play social gaming platform. 
GAN's sports betting platform is being used by sports betting operators in six states. The company provides the sports wagering technology for casino and racetrack operator Churchill Downs in five states, including recently launched operations in Arizona.
In Nevada, the GAN sports betting system still requires regulatory technical certification and licensing by the Control Board and the Nevada Gaming Commission.
The company, however, has caught the attention of the investment community as it moves to expand its presence in the ultra-competitive U.S. sports betting market. Currently, 28 states and Washington D.C. have legal and regulated sports betting, with four more states ready to launch.
B. Riley Securities gaming analyst David Bain suggested GAN's move into Nevada could provide a showcase opportunity for the upstart company. He estimates Station Casinos has roughly 40 percent market share of the Las Vegas locals sports betting revenue.
Bain calculated the agreement as being worth $5 million in revenue annually to GAN starting in the second half of 2022.
Jefferies gaming analyst David Katz said GAN's sports betting system offers additional tools and data services for operators.
"We believe the company's business-to-business offering presents a meaningful opportunity, as we expect expansion within the U.S. should support the company's product line," Katz told investors in a research note.
Macquarie Securities gaming analyst Chad Beynon, who met with GAN officials during this month's Global Gaming Expo, told investors the company is pushing into expanding sports betting markets in Canada and Latin America.
"Management continues to speak to a full pipeline and highlighted a meaningful level of conversations not only around new client opportunities but also displacement of incumbents," Beynon wrote in a post G2E research note.
---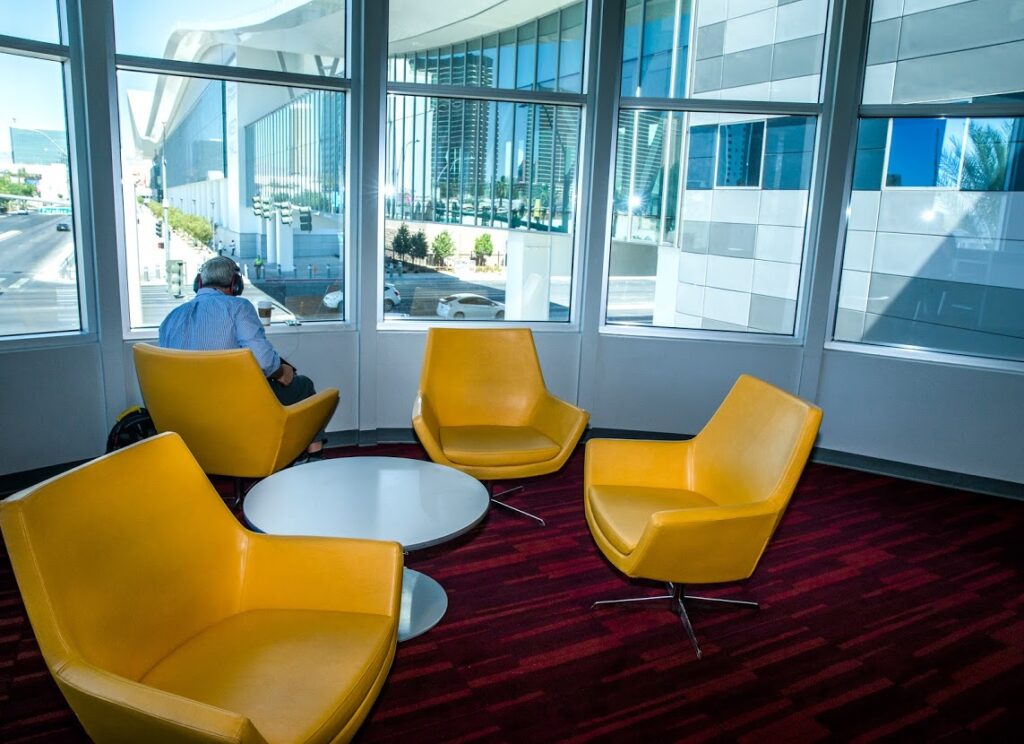 LVCVA land sale could lead to a Las Vegas casino 'unlike any other'
Count Bo Bernhard, executive director of UNLV's International Gaming Institute, among the supporters of a South American gaming company that wants to build a casino on the Las Vegas Strip.
Last week, the Las Vegas Convention and Visitors Authority agreed to sell a 10-acre parcel at the Strip and Elvis Presley Boulevard for $120 million to CB Investment SpA, a company owned by South American businessman Claudio Fischer. 
The agreement requires the company to develop a resort or hotel on the site, which was part of the 26-acre Riviera Hotel site the LVCVA acquired in 2015 for $182.5 million. The Rat Pack-era resort was demolished a year later and the site now houses the Las Vegas Convention Center's $1 billion West Hall expansion.
"We've been working for the past two-and-a-half years to market and sell the 10-acre parcel," LVCVA CEO Steve Hill said at last week's board meeting. "Towards the end of 2019, Claudio made an offer the LVCVA was prepared to accept in early 2020, then the pandemic hit. The conversations resumed in late 2020, early 2021 and that is what led us to where we are today with this land sale."
Fischer is co-founder of Sun Dreams, the largest casino resort operator in Latin America, with 19 properties in Chile, Argentina, Panama, Colombia and Peru. The hospitality-focused company has gaming, hotels, 66 food and beverage outlets and convention centers.
Bernhard doesn't know Fischer, but said he had visited both Sun Dreams and Monticello, the company's primary Chilean resort, multiple times. He said the company would "bring a new flavor to the casino experience" in Las Vegas.
Bernhard compared the South American casinos to the Rio Resort's once-popular "Masquerade Show in the Sky" aerial parade at the off-Strip casino. The show has been closed since 2013.
"Their casino floor is unlike any in Las Vegas," Bernhard said. "Think of the Rio show in the sky but at ground level. It's a party unlike any other in global gaming. They will add real creativity and fun to the Strip."
Bernhard also noted executives from the company graduated from the International Gaming Institute's annual Executive Development Program.
Fischer's business portfolio ranges from casinos to residential and commercial real estate, primarily in South America.
Hill said Fischer has long been interested in Las Vegas. He and LVCVA Chief Financial Officer Ed Finger traveled to Chile to meet with Fischer a few months before the pandemic hit. 
"We visited his flagship property, the Monticello, south of Santiago, Chile," Hill said. "The property is beautiful and features a convention center, arena, and a hotel and casino in a really great setting."
He added that Fischer has long had an interest in Las Vegas.
"Several of our companies here in town know Claudio, know him to be a very credible operator and someone who we would welcome to Las Vegas," Hill said. "We think Claudio would be a great neighbor."
The LVCVA plans to use proceeds from the sale for LVCVA capital projects, including the next phase to renovate older portions for the Las Vegas Convention Center's 3.2 million square-foot campus.
---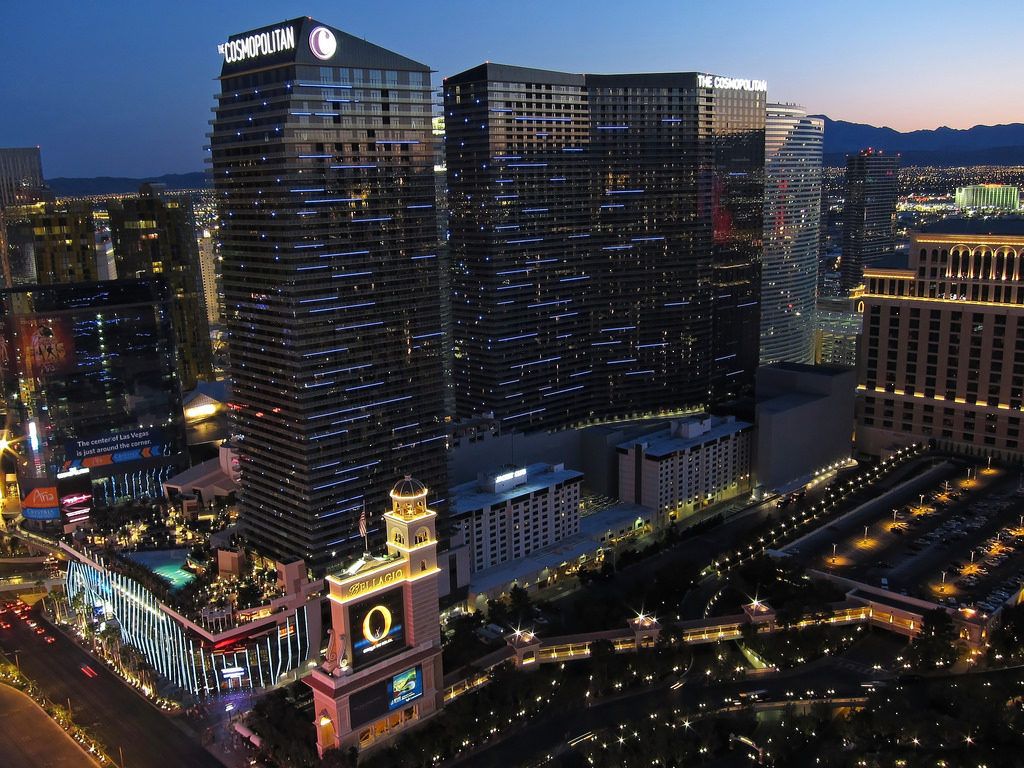 Analyst wants to know if Penn National wants to operate a Strip resort
Does regional casino operator Penn…


Read More: Indy Gaming: Station Casinos disputes disciplinary complaint allegations but is replacing