Posted on: July 10, 2023, 07:55h. 
Last updated on: July 10, 2023, 08:25h.
A man was arrested on Sunday at Harrah's on the Las Vegas Strip, where he stood atop a poker table "exposing his penis and testicles while gyrating," according to a police report obtained by KLAS-TV.
Even in Las Vegas, this is not something you see every day.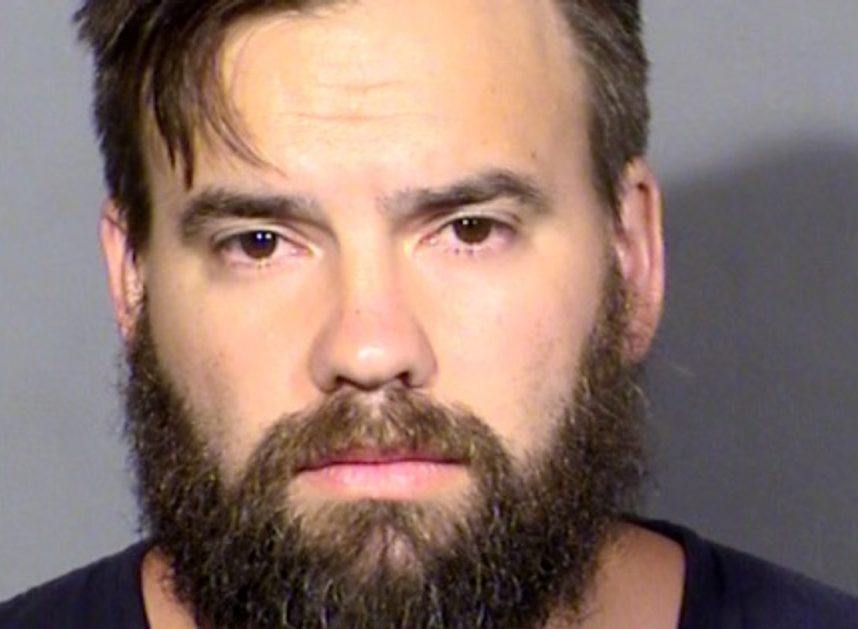 According to the report from the Las Vegas Metropolitan Police Department, Brian Danilczyk of West Babylon, New York, began his Sunday night with an unprovoked attack "on a person with one leg" near the Bird Bar at the Flamingo Hotel & Casino around 11:22 p.m.
By the time police officers responded to that incident, Danilczyk was already off creating another one. Surveillance video showed him running through the Linq Casino, removing his clothing.
Strip Poker
Security officers attempted to detain him, but Danilczyk escaped, naked and yelling, into the adjacent Harrah's Hotel and Casino. Here, he "climbed atop a poker table and flaunted his genitals to all." Danilczyk then changed his position to expose "his anus to all who passed on the main floor," the police report said.
Danilczyk was taken into custody by security officers who covered him with a blanket and escorted him to a holding area where police arrested him — undoubtedly, with great care.
The police report noted that Danilczyk appeared, not shockingly, to be "in an altered mental state." As he gradually regained compsure, the report said, his memory of the incidents seemed to vanish.
Danilczyk was transported to the Clark County Detention Center, where he was charged with disorderly conduct, indecent exposure, and battery. He was then released and is scheduled to appear in court on Thursday, Aug. 17.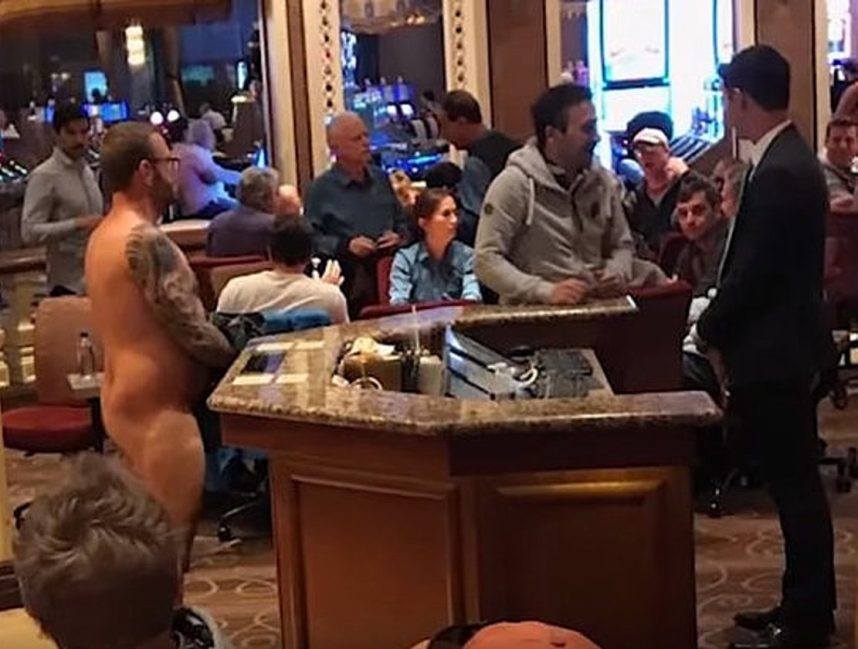 Not the First Time
Danilczyk was not the first naked man to enter a Las Vegas Strip poker room. In October 2017, a man left a poker game at the Bellagio to return au naturel — reportedly asking to retrieve his phone charger.
That man was cornered by security and forced to put on his clothes, which he had carried in his arms into the poker room. The speculation at the time was that this incident resulted from a prop bet.