Posted on: January 30, 2023, 03:27h. 
Last updated on: January 30, 2023, 03:27h.
One of the reasons gaming equities struggled in 2022 was analysts paring 2023 estimates, citing a potentially dreary economic outlook. However, casino earnings season could bring pleasant surprises in terms of constructive outlooks for this year from operators.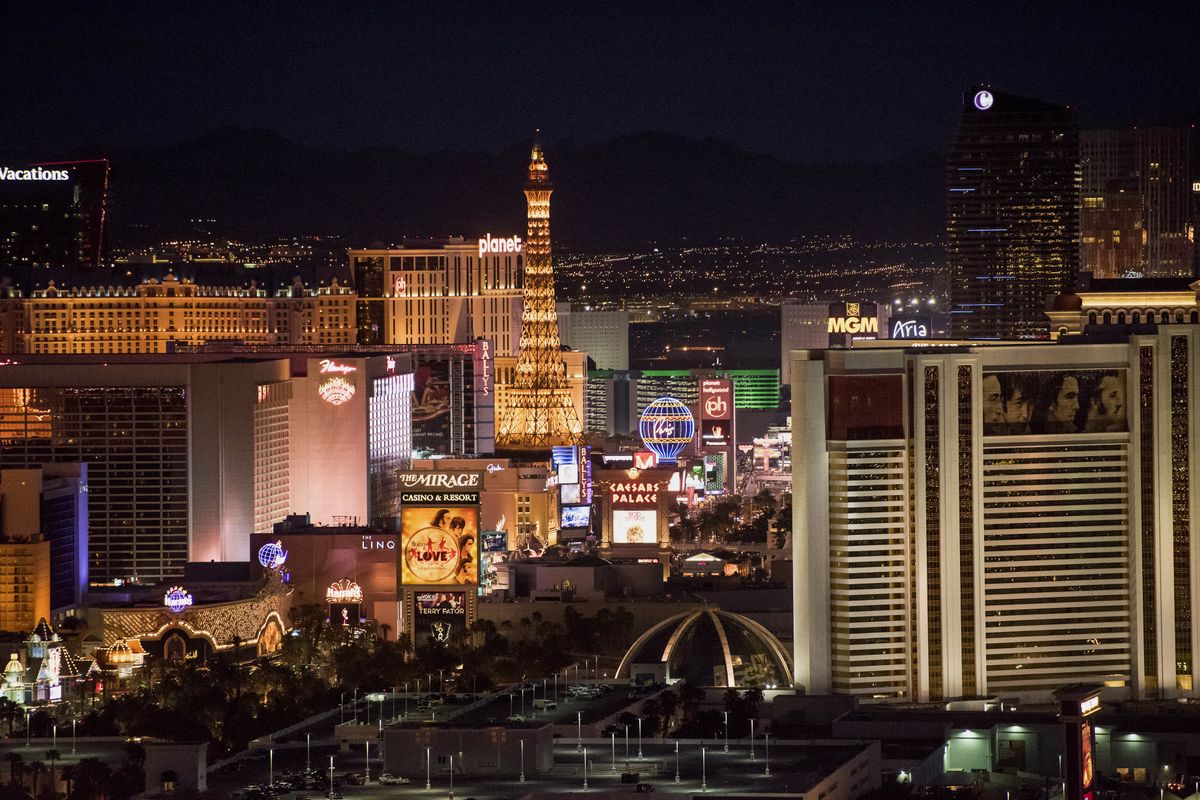 To date, only Las Vegas Sands (NYSE: LVS) has delivered fourth-quarter results and while the company didn't offer up specifics in terms of 2023 forecasts, bullish commentary on the Macau rebound and ongoing strength in Singapore are among the factors behind on an ongoing rally in shares of the Venetian Macau operator. With a flood of casino earnings reports coming over the next several weeks, some analysts believe the stage is set for potential out-performance among gaming equities.
Estimate actions also left 2023 gaming estimates capturing potential softening of demand, in our view. We believe the combination creates a setup for continued, broad-based 2023 gaming stock outperformance," wrote B. Riley analyst David Bain in a note to clients today.
The analyst highlights catalysts with both Las Vegas Strip operators and Macau names.
Casino Earnings Could Highlight 'Valuation Degradation'
Last year, analysts pared 2023 casino earnings estimates due to factors such as persistent inflation, rising interest rates and the possibility of a material recession arriving this year.
However, Bain argues the approximately 15% cut to earnings before interest, taxes, depreciation and amortization (EBITDA) estimates endured by many gaming equities was too harsh, perhaps opening the door to upside opportunities.
"For instance, the average regional casino/Las Vegas casino estimate calls for a 7%/2% Y/Y EBITDA decline. While there is an argument for some GGR and margin compression in a lower macro environment, a 15% EBITDA cut from current estimates, most of which were already lowered throughout 2022, is too extreme, offering several stock buying opportunities, in our view," according to the analyst.
Put simply, a "valuation degradation" scenario may be at play among casino stocks and the group's earnings season could put a spotlight on those disconnects, potentially prompting more investors to revisit gaming equities.
Las Vegas, Macau Could Propel Better Casino Earnings
Entering this year, some analysts were concerned that a slowing macroeconomic environment would pinch Las Vegas casino earnings, but the returns of international visitors and conventions coupled with an impressive slate of 2023 events could buffer Strip operators against EBITDA weakness.
"Visitation drivers include 1Q23 CES attendance (against the Omicron comp); 1Q23 CONEXPO-CON/AGG; 1Q23 West Regional NCAA tournament at the TMobile arena; 4Q23 multi-billion MSG Sphere opening; 4Q23 inclusion of Formula 1 Las Vegas Grand Prix; and 1Q24E Super Bowl at Allegiant Stadium. The Strip also continues to have limited new supply, inclusive of Fontainebleau," noted Bain.
The B. Riley analyst acknowledges that while Macau stocks typically trade at richer valuations than US gaming counterparts, there are some concerns to consider with the suddenly hot equities tied to the Asia-Pacific casino center.
"Newer, longer-term Macau valuation concerns include: 1) China leadership decision-making (acute) volatility; 2) Shorter concessions with new capex requirements potentially cutting into overall ROIs; 3) Uneven VIP to premium mass player conversion and 4) Potential US/China decoupling," concluded Bain.