Posted on: April 3, 2023, 05:37h. 
Last updated on: April 3, 2023, 05:37h.
Caesars Virginia in Danville is calling on all gaming industry professionals who are looking for a new career. The casino under development is also open to training new workers, so long as they have an upbeat attitude and an appetite to provide exceptional service to patrons.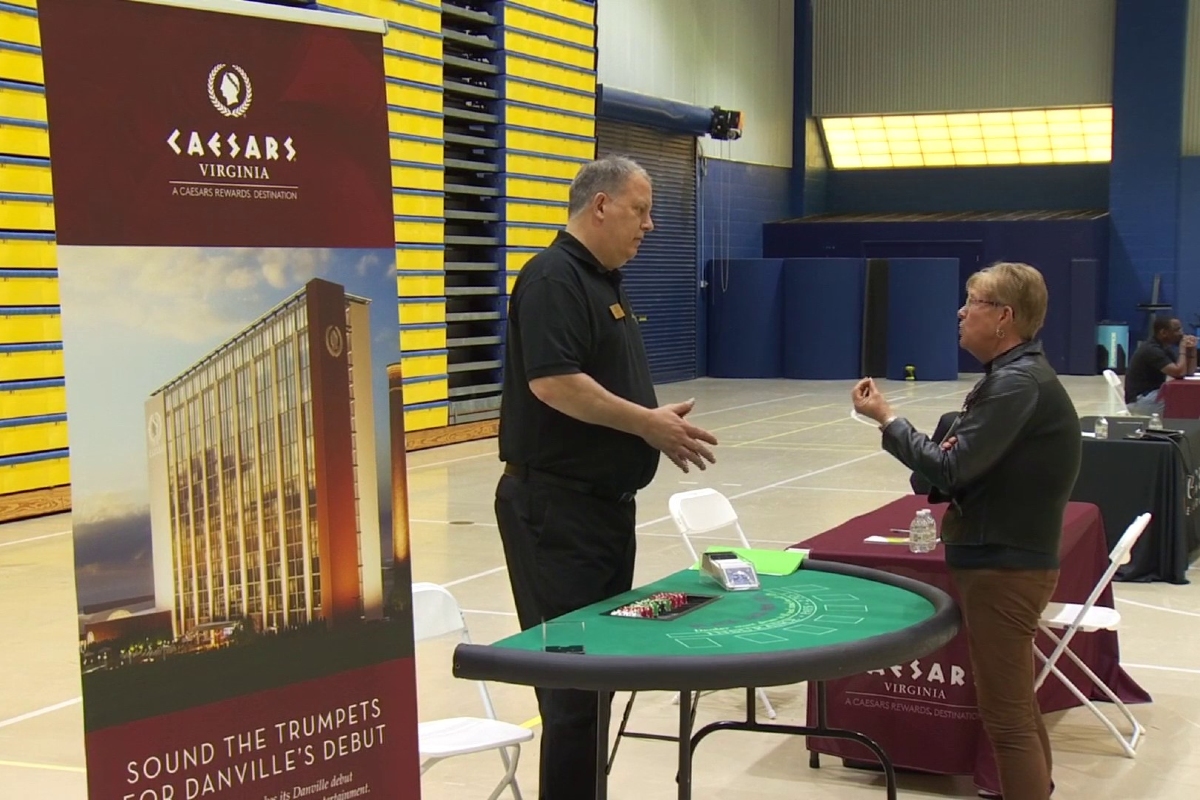 Caesars Virginia is one of three casino resorts under development in the state. Rivers Casino Portsmouth opened Virginia's first permanent casino in January.
Danville was one of five cities that qualified to consider a casino development through the state's 2020 commercial gambling bill. After the Danville City Council partnered with Caesars Entertainment after a competitive bidding process, Danville voters strongly supported the company's $650 million proposal, with nearly 69% of the vote going in favor of the project.
Caesars is redeveloping the 85-acre former Dan River Mills textile campus, which was the economic backbone of the region for decades until the 1970s. Caesars Virginia hopes to reimagine the property to allow it to once again be where many Danville residents earn their living.
But for Caesars Virginia to become a premier destination in the US regional gaming industry — the sector generally referring to casinos outside of Las Vegas and Atlantic City — the property needs an adequate workforce. And that's been more difficult than Caesars officials expected.
Hiring Challenges
Caesars Virginia isn't expected to open until 2024, but Virginia's gaming law allows for approved casinos to open a temporary gaming space amid construction. Hard Rock Bristol was the first provisional casino to open back in July 2022.
Caesars Virginia is readying its temporary casino for this July, which will operate inside a large canopy event tent. The provisional casino will offer 700 slot machines and 25 table games. Company officials say they need about 400 employees to properly operate the temporary casino, but signing up new hires has proven difficult.
We're basically hiring for every position," Chris Albrecht, general manager of Caesars Virginia, told NBC 10 News this week.
Job openings include slot operations, facilities maintenance, money counters, surveillance agents, cooks, bartenders, cocktail servers, table dealers, cashiers, security officers, and marketing managers.
Even those who have no prior experience working in a casino are encouraged to apply.
"We're looking for people who have an upbeat, positive attitude, a great personality, and want to work around people," Albrecht explained. "We're going to teach them the skills they need to have for the jobs."
Job Openings to Persist
Caesars Virginia's permanent property will require many more employees. The permanent casino will include more than 1,300 slots, 85 live dealer table games, 24 electronic table games, a World Series of Poker room, and a Caesars Sportsbook.
The on-site hotel will feature 500 guestrooms. A full-service spa, indoor pool, 2,500-seat concert venue, and 40,000 square feet of convention space are also in the works.
Caesars Virginia says it'll need approximately 1,300 full-time employees to run the permanent resort.
The latest employment data from the US Bureau of Labor Statistics shows that there should be enough job seekers in the area to support Caesars' hiring goals. Danville reported a 5% unemployment rate in January, significantly higher than the 3.4% national average that month.
Danville is home to about 42,200 adult residents, meaning more than 2,100 were reportedly unemployed in January. Caesars is also targeting job seekers in nearby Greensboro and Durham, N.C.