Posted on: April 8, 2023, 03:41h. 
Last updated on: April 8, 2023, 03:41h.
A new bill that would require the Nevada Gaming Control Board to publish a list of poker players banned from playing online faces opposition from the only online poker operator in the state. Representatives of Caesars Entertainment — which owns and operates WSOP.com — told the Assembly Judicial Committee this week that Assembly Bill 380 would create a burden for the company.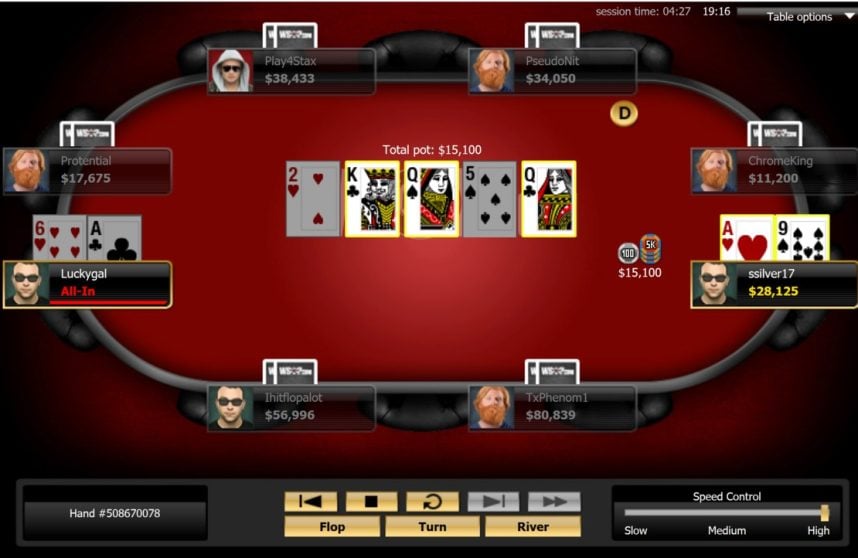 AB380 was drafted by poker pro Sara Cholhagian Ralston, working with Assembly Speaker Steve Yeager (D-Las Vegas), and introduced on March 22. Attempting to smoke out the growing scourge of players who cheat while hiding behind false screen names and IP addresses, it requires online poker operators to submit the names of players they have suspended or banned for cheating.
However, according to Caesars lobbyist Mike Alonso, publicly listing bad actors — in a manner akin to the Gaming Control Board's "black book" of excluded persons – "will only lead to expensive and burdensome litigation for damaging someone's reputation or from players who think that they lost money to an alleged cheater and want compensation."
Alonso said that cheating is already addressed by Nevada law and under the purview of the Gaming Control Board.
"We cooperate with them and provide whatever we are required through reports," Alonso told the committee. "But we don't make (the cheating) determination. They're a law enforcement agency and they go through a process."
WSOP.com went live in September 2013, seven months after Nevada legalized online poker.
How Online Poker Players Cheat
The most common online poker cheating tactic is player collusion, which is difficult to immediately spot if executed well. Using this method, poker partners communicate each other's hands via secret messages and strategize ways in which to mislead their mutual opponents.
Other cheating techniques include employing data-mining software that collects hand histories on individual players and uses it to predict moves, and software that calculates the odds of particular cards being dealt.
Danielle Barille, vice president of online poker for Caesars Digital, told the committee: "Every hand played on WSOP.com is monitored through advanced algorithms and our software and dedicated fulltime staff. We flag things like sharing the device with another player, running prohibited software while playing, IP address changes and physical movements. We monitor game-play patterns to previous patron history and investigate every accusation made to our customer service."