Posted on: October 12, 2023, 07:41h. 
Last updated on: October 12, 2023, 07:41h.
Two weeks after U2 opened the Sphere at the Venetian, the reviews are positive, with most observers agreeing that the venue has changed the skyline for the better and looks likely to do the same for the local economy.
But while the world's largest LED screen flashing a constant barrage of bright and jarring images into the night sky works for the entertainment capital of the world, residents of a London college town are up in arms about MSG's proposed location for a second Sphere.
Only Thing to Fear is Sphere Itself
A Change.org petition posted by Stop The MSG Sphere London has so far received nearly 3,000 signatures opposing the orb-shaped concert venue. According to the petition, it would "cripple" transportation in the area and "block sunlight to several residential blocks."
The second Sphere would be located in Stratford, a residential college town dominated by the campus of the University of East London, Olympic Park, apartments, a shopping mall, restaurants, bars, and a few arts venues.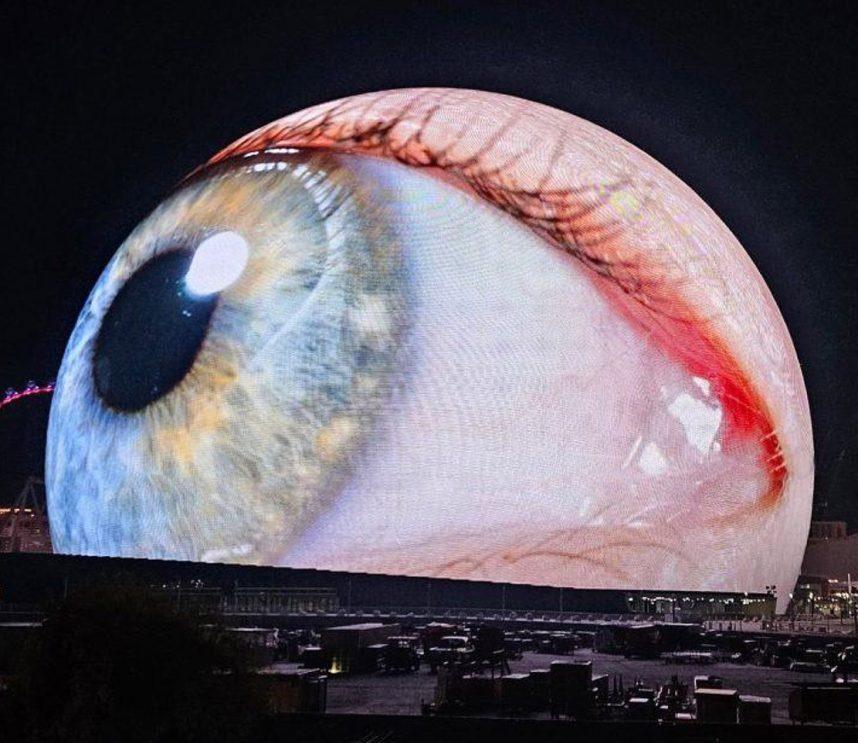 Budgeted at an alleged $975 million — similar to the $2.3 billion Vegas version's original $1.2 billion allocation — the London Sphere would be nearly 300 feet high and 400 feet wide. That's about 20% smaller than the Vegas version, but still nearly as tall as Big Ben. It would also hold a similar number of people: 18K.
"The Sphere is designed for Vegas," Stop the MSG Sphere London spokesperson Lindesay Mace told the Daily Telegraph. "It is not designed for a small site that is surrounded with three blocks of residential properties. Developers are insulting residents by offering black-out blinds. Some of our group live directly opposite it."
Competitors have also voiced their disapproval, notably AEG. In a previous statement, the company said the London Sphere would be too close to its O2 Arena in southeast London.
Is London Calling?
During a company earnings call in August, Sphere Entertainment Co. executive chairman and CEO James Dolan said he wants to add more Spheres around the globe.
"Sphere is brand new, never-before-seen media and we believe it will take the world by storm," Dolan said at the time. "We've designed the Sphere product for other marketplaces that go as low as 2,500 seats and has a construction period of less than two years."
According to MSG Sphere London officials, a poll they conducted of more than 1,000 nearby residents in the summer of 2019 found that 85% supported the second Sphere because it would create and support jobs and bring investments into the economy.
Ball's in Their Court
In March 2022, the London Legacy Development Corporation gave planning approval for the London Sphere's construction. However, that approval was conditional on reaching an agreement for a five-year review of the building's advertising display.
That hasn't happened yet. In addition, earlier this year, an approval vote was temporarily tabled by Michael Gove, Secretary of State at the Department for Levelling Up, Housing and Communities. London's mayor, Sadik Khan, also needs to sign off on the project and hasn't yet.