Posted on: June 9, 2023, 04:15h. 
Last updated on: June 9, 2023, 04:15h.
Allegiant Air (NASDAQ: ALGT), a low-cost carrier primarily serving its home base of Las Vegas, has reached a tentative agreement on a five-year contract extention with its 1,900 flight attendants, the company and its union announced Friday.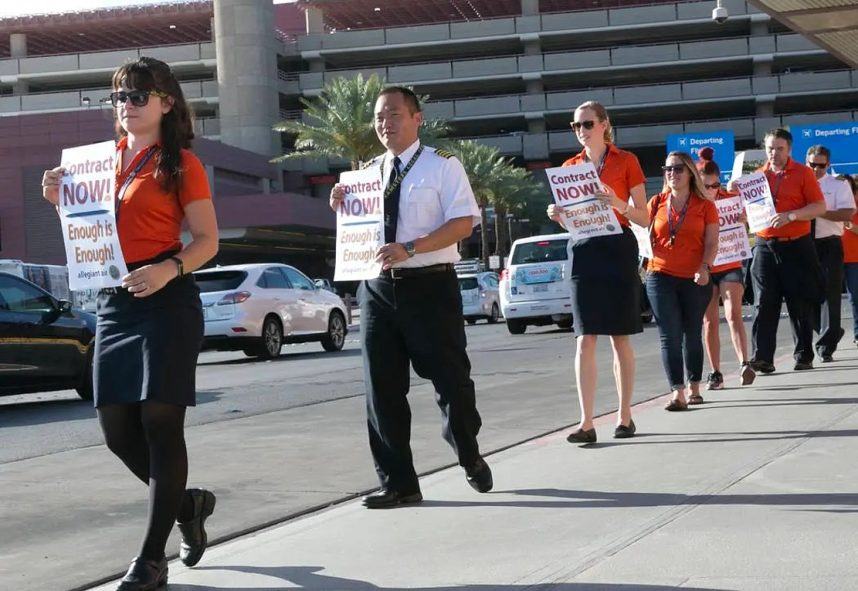 The tentative agreement must still be ratified by the full membership of the Transport Workers Union of America (TWU), AFL-CIO Local 577, which is expected to vote later this month.
The tentative agreement includes "significant increases to wages and deadhead pay, and includes improvements to retirement benefits, sick accrual, bonus flight hour calculations, vacation pay, annual vacation allocation and flex time," according to a jointly released press statement.
Deadhead pay is compensation for the time it takes employees to commute to and from the flights their airline schedules them to work.
"Additionally, there are meaningful quality of life improvements in scheduling, hours of service and leave of absence, and the parties have agreed to introduce a minimum day pay and the ability for flight attendants to earn commission from sales of buy on board items," the statement continued.
It took more than 10 months of bargaining before the low-cost airline and the TWU saw eye-to-eye on terms.
"We would like to commend the hard work and dedication of the negotiating teams for both Allegiant and the TWU for meaningfully improving our contract on behalf of our flight attendants," said Allegiant President Greg Anderson in the statement. "This historic deal reflects our shared commitment of fostering a work environment that properly recognizes the invaluable contributions they provide. We look forward to the next step in the process."
Allegiant's flight attendants walked a picket line in August 2017, after six years of negotiating failed to produce their first labor contract with the airline. An agreement was reached three months later.
Allegiant launched in 1998. TWU organized its flight attendants in 2010 and began contract talks in June 2011.